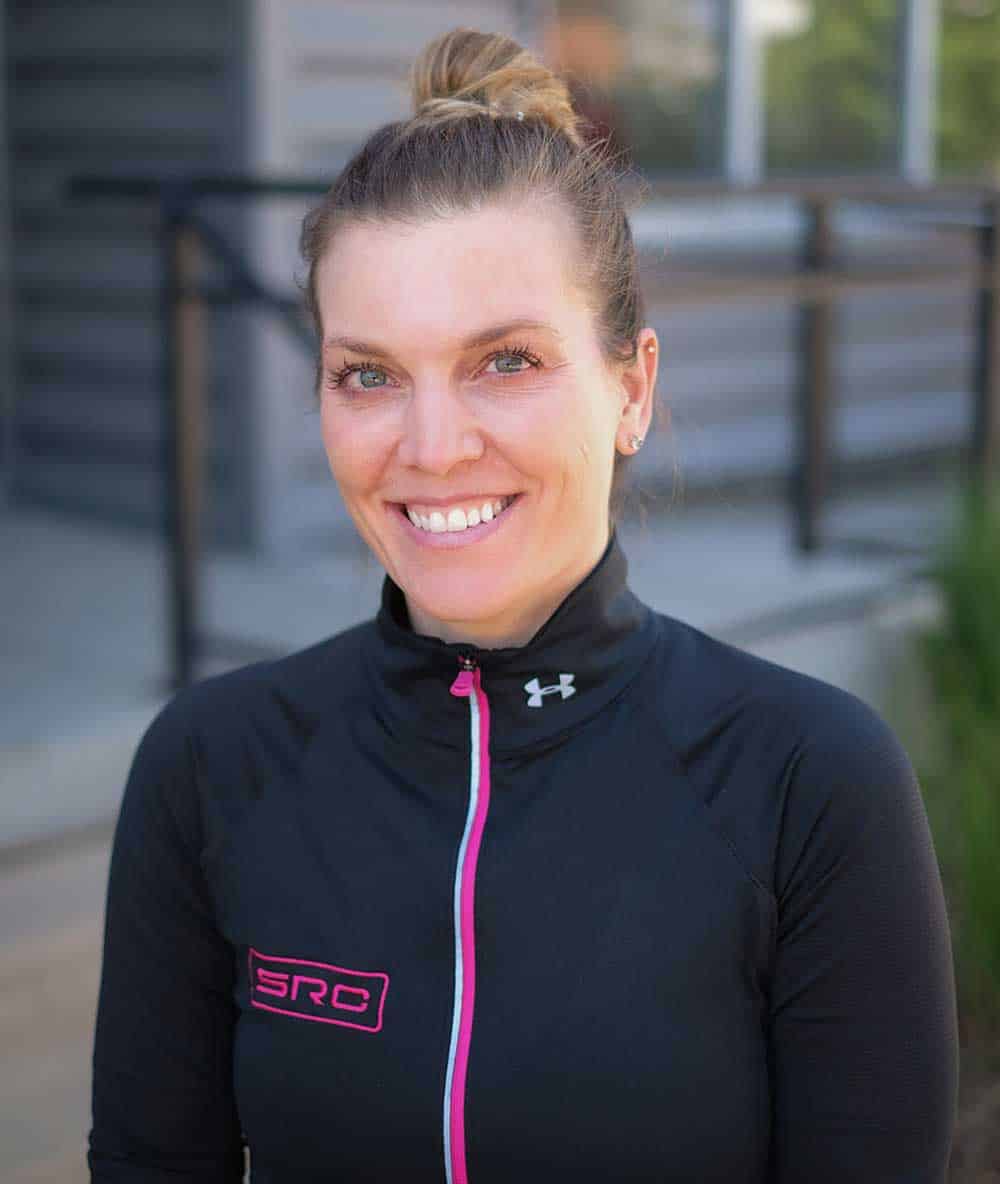 Kristen Douhan, PT, DPT, ATC, CSCS
Physical Therapist
855-437-6444 ext. 704
Douhan@sportsrehabconsulting.com
Instagram: @sportsrehabconsulting
Denver, CO
Kristen, whose father worked at a variety of locations for the National Park Service, has had the opportunity to see much of the United States. She spent many years in the Midwest, growing up primarily in Iowa and Indiana.  She and her family moved to Colorado where she attended Colorado State University, receiving an undergraduate degree in Exercise Science/Sports Medicine. She remained with the athletic department at CSU as a Graduate Assistant/Athletic Trainer as she earned her Master's Degree in Education with emphasis in Human Resource Development. While at Colorado State, she was the first woman to travel as an athletic trainer with the Football Program. She was also the Head Athletic Trainer for Women's Basketball. After graduating, she served as the Medical Director for the NCAA Men's Basketball Tournament held in Denver, Colorado.
Prior to earning her Doctorate Degree in Physical Therapy from Regis University, Kristen worked for over 10 years as an athletic trainer in both professional sports and clinical settings.  She has extensive experience treating athletes from hockey, baseball, basketball and football.  For several years she served as the Head Athletic Trainer for the USA Rugby Men's 15's and 7's National Teams during which time she traveled nationally and internationally, including the Pan Am Games in Guadalajara, Mexico, providing for the players' healthcare needs and treating injuries. She continues to work as a member of the medical staff for USA Rugby as the Head of Medical for the Men's 15's National Team. She served as the physical therapist for the team in the 2019 Rugby World Cup in Japan. Other professional team experience includes serving as the Assistant Athletic Trainer for the Colorado Rapids Major League Soccer Team where she assessed injuries, provided treatments and created functional rehabilitation programs that returned players back to their previous high-level professional level of play.
Motivated by her experiences as a gymnast for 10 years, Kristen learned as much as she possibly could about human movement and how to help the human body perform optimally, while caring for the whole person. As she enhanced her increasing levels of training and experience, she developed a keen interest in neuroscience, orthopedics and sports medicine as these disciplines relate to treatment of the spine and extremities, including hip, knee, shoulder and ankle, and in post-concussion management. Throughout her career, she has utilized evidence-based practice in returning individuals to prior levels of function following ACL reconstruction, as well as post-operative hip. She recognizes the importance of manual therapy in her treatment plans, such as joint manipulation and is certified in lower extremity Active Release Technique (ART) as well as trigger point dry needling (TDN). She continues to enhance her abilities by completing course work in Connect Therapy, an assessment method that focuses on the whole person, both body and mind with the goal of returning the patient to the highest level of activity possible.  This has been her mantra since she began her career.
I could not recommend Kristen enough! During the 2019 Rugby World Cup, I worked closely with Kristen, as she was one of the superb physios for the USA Rugby national team. She quite literally saved my World Cup, enabling me to get back on the field in great fashion. To this day, I use Kristen with any further injuries I have as an athlete. I can honestly say she is one of the best in the business.
Kristen is a true pro. Having competed all over the world, I can legitimately say that Kristen is one of the best physios I have had the pleasure to work with. She is thoughtful, knowledgeable and deeply cares about what she does and the people she works with. I am thankful for her as she definitely helped improve my health and performance on and off the rugby field!
Blaine Scully
USA Rugby captain
Kristen is the only PT I've worked with (and I've been to many) who spends the majority of her time doing hands-on work, and is adamant about doing exercises the right way. She truly cares about her patients and celebrates each step, no matter how small. I've recommended her to many of my friends, all of whom have had the same experience. She and the rest of the staff at SRC are true experts, focused on your long term health.
Sara Taggart
Kristen has kept me healthy, so I can continue to train for the ultimate season. Without her, I think I would have had to take significant time off, but instead, Kristen worked her magic. I sincerely appreciate her and the rest of the staff at SRC!
Ronnie Eder
Over the past two years Kristen has helped me come back from numerous hamstring pulls, and despite the severity of the injuries, she has gotten me healthy and back onto the field in no time at all. Without Kristen treating me, I probably would have had to retire from serious ultimate a long time ago.
Nick Purifico
Molly Brown Ultimate
I came to SRC as a last resort. I cannot say enough about my experience with this clinic so far. They have done literally everything in their power to help me -- both physically and mentally. Kristen has taken a completely holistic approach to my healing, taking her time to examine (all of) my issues with patience and intention. I've never once second guessed her commitment to my health. Every time I walk through the door I know that they want me to heal as much as I want myself to heal. And that they are going to do everything it takes to help me, no matter how long it takes.
Hannah Leathers
Molly Brown Ultimate
I came into Sports Rehab Consulting 9 months after having ACL and MCL reconstruction surgery and working with Kristen has been a game and life changer for me. My knee was quite a mess and she has been very diligent in my rehab process-unraveling a gigantic mess with my knee, celebrating victories and milestones with me, uplifting and instilling belief all while educating me during the process. I am back to playing softball, picked up a new sport (pickleball), enjoying my active lifestyle again and gained a level of confidence I didn't even see was possible after ACL injury. With the physical therapist and orthopedic surgeons I have worked with Kristen stands well above the bar-she is amazing at what she does and has seen me through the process. I am beyond grateful for what she has given me and I recommend her as my go to physical therapist.