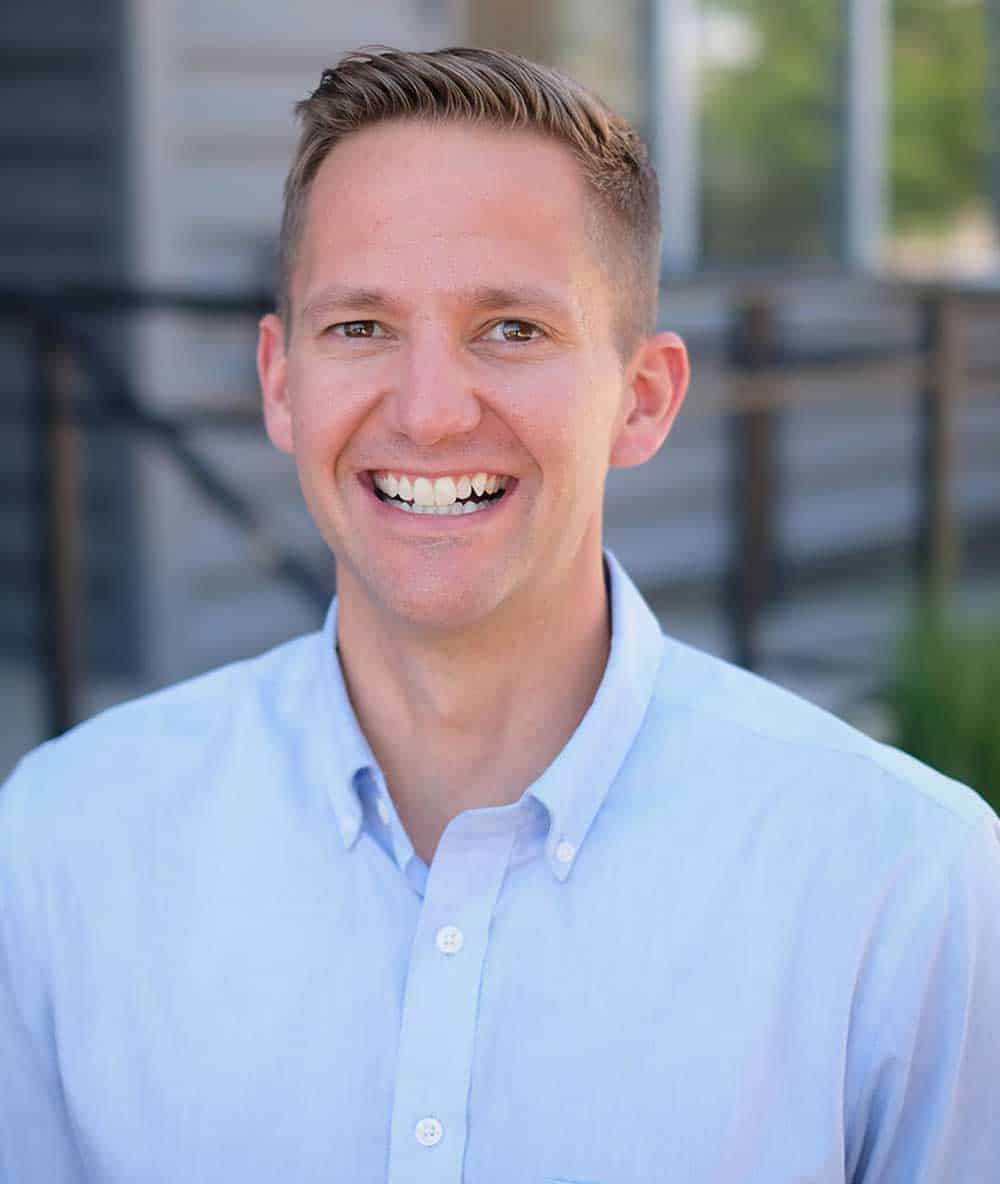 Andrew Eaton, PT, DPT, OCS
Physical Therapist
855-437-6444 ext. 702
Andrew@sportsrehabconsulting.com
Denver, CO
Andrew is originally from Berea, OH (near Cleveland), but has been living in the Denver area for sometime. He attended the University of Dayton graduating with a Bachelor of Science in Pre- Physical Therapy. Andrew then attended graduate school at Ohio University earning his Doctor of Physical Therapy degree. Andrew has been a practicing physical therapist for 8 years specializing in outpatient orthopedics. He is an Orthopedic Certified Specialist (OCS) through the American Board of Physical Therapy Specialties and has advanced certifications such as Integrative Dry Needling (Cert. IDN).
Andrew is an avid runner, skier, mountaineer, and yogi which is what brought him to Colorado. His areas of expertise include post-operative rehabilitation of the shoulder, knee, ankle, and spine (cervical/lumbar), running injuries, weight lifting injuries, chronic pain, corrective exercise prescription, and hands-on/manual interventions/treatments. These include muscle/trigger point release techniques, spinal manipulation, muscle energy techniques, joint mobilization with movement, and muscle activation techniques.
Andrew Eaton is an amazing physical therapist that has brought me back to all my physical activity after ACL reconstruction surgery at Steadman Clinic. Andrew is very professional, great manners, and will make you feel comfortable with your treatment. I'm now, less than a year out of surgery, running, hiking, riding, and soon skiing with near to no hesitation and owe it to Andrew! You won't be disappointed. Go to SRC and give yourself the best care to getting back to the activities you love.
I was referred by a friend to Andrew at SRC and am essentially back to normal after about 2 months. Even after a few weeks, I noticed an incredible improvement in my range of motion and strength and have only continued to improve from there. I'm back playing tennis and running with confidence! So happy I was referred to Andrew and SRC- I highly recommend them, especially if you are very active and athletic and want to get back on your game!
Working with Andrew has been an absolute delight. He's made my PT experience something I actually look forward to on my calendar. His kind, confident and calm demeanor have made my recovery process beyond tolerable. Even encouraging. Andrew has all my respect And gratitude for helping me recover from my shoulder surgery. I enthusiastically endorse his skills, his services, his compassion, his knowledge and his selfless support. I like Andrew. You will too.