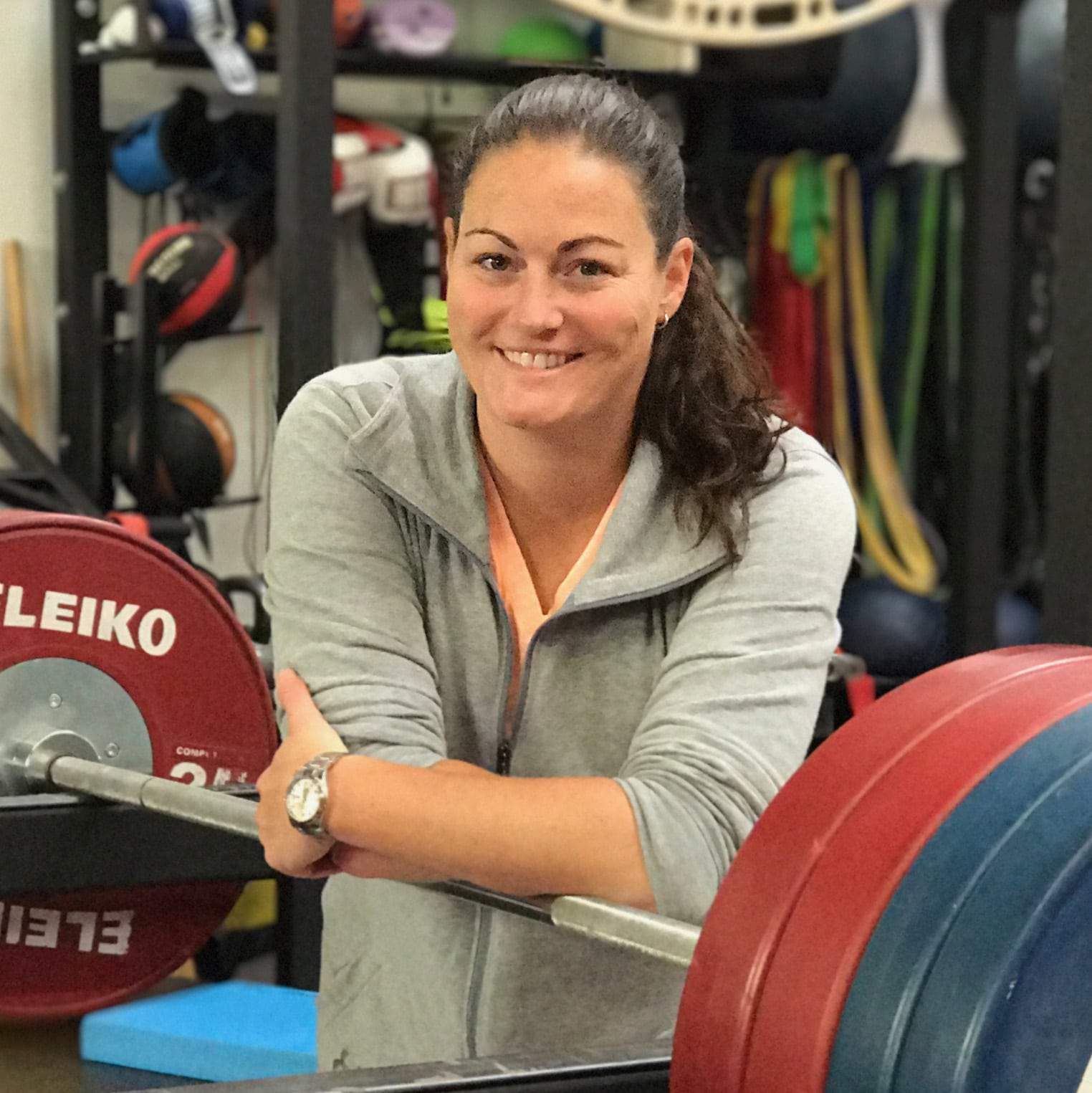 Lindsay Winninger, PT, MPT
Owner, Physical Therapist
855-437-6444 ext. 700
Lindsay@sportsrehabconsulting.com
Instagram: @sportsrehabconsulting
Denver and Vail, CO
Lindsay Winninger has been a practicing physical therapist for 12 years, specializing in sports and orthopedic injuries. She has fostered a reputation as a key contributor to her client's success after injury by creatively implementing individualized rehab and return-to-sport plans.
Prior to forming Sports Rehab Consulting, Lindsay worked in Vail, CO learning from the doctors at The Steadman Clinic. She worked and traveled as the Head Physical Therapist for the US Women's Ski Team for two seasons, including covering the 2014 Winter Olympic Games in Sochi, Russia. After the Olympics, Winninger continued working in the ski racing world as skier Lindsey Vonn's private full time physical therapist. She brought Vonn back from numerous injuries over the years, which allowed her to break the record and earn the title of The Greatest Female Ski Racer of All Time.
In addition to ski racing, Winninger has been active in the pro sports world treating and returning athletes from injury in the NFL, NHL, MLB, NBA, PGA, WTA, MLS, Premier league, Professional Snowboarding, and the Chinese Basketball Association.
She has been fortunate enough to be a part of her client's success, which include some of the greatest achievements in sports, such as NFL Defensive Player of the Year, NHL Selke Trophy, ESPYs best comeback, X-Games Gold, and nine clients have earned Olympic medals post rehabbing with Lindsay.
Winninger is currently working in the NBA as the Director of Rehab for the Orlando Magic.
Lindsay Winninger has helped me come back from all of my injuries, and there's been a lot. Without her knowledge, work ethic and out of the box thinking, I'd never have been able to accomplish what I did.
Lindsey Vonn
Greatest Female Ski Racer of All Time
US Ski Team
4x Olympian
Lindsay Winninger has helped me through multiple hip surgeries. My hips were in bad shape and traveling to me for my rehab was huge! She helped speed up my recovery by a mixture of training properly and working on me multiple times a day, stuff every athlete needs. To have Lindsay around 24/7 with her knowledge was not only convenient for my hip rehab, but I was able to spend more time with my family too.
Ryan Kesler
Professional Hockey Player, NHL
Sports Rehab Consulting and Lindsay Winninger provided me with incredible expertise throughout the entire rehab process, from right out of surgery to returning to sport. I drove 4 hours weekly for almost 9 months for the most valuable PT appointments in my life. I am stronger and more educated about what my body needs to be strong and successful in my sport. Lindsay's straight forward, educated, and positive demeanor should be an example for all physical therapists. SRC didn't just get me back on snow to ski race, they provided me with the knowledge to maintain a healthy body for my sport and longevity.
Mary Kate Hackworthy
Collegiate Ski Racing
Lindsay hands down is one of the best in the game at her craft. She has the resources, knowledge, and skills to get the best out of her clients day in and day out. All you have to do is look at her track record, she has worked with some of the greatest athletes this generation has to offer. When going through an injury like mine, it not only affects you physically but mentally as well. Her drive, passion and focus gave me hope that I would get through it and be able to get back on the golf course to compete again.
Riley Davenport
Professional Golfer
Lindsay helped me get back to sport stronger and faster than I ever thought possible. 10 months after a major knee surgery I was able to compete at the Olympics in PyeongChang -- a feat that seemed impossible as I went under the knife to repair/reconstruct my ACL, LCL, lateral and medial meniscus, popliteal fibular ligament, dislocated tib-fib joint and broken tibial plateau. Lindsay is my go-to PT for many issues: from my hip (torn labrum) to my complex knee repair, neck issues and shoulder dislocations, Lindsay helped me return to sport strong and confident. Thanks SRC!
Laurenne Ross
US Ski Team / Olympic athlete
I flew to see Lindsay in Vail all the way from the UK. I wasn't getting any stronger at home. However, after a week with Lindsay, I came off my crutches and I left with so many exercises to strengthen my knee. Without Lindsay I wouldn't be able to ski now. First class service! I would definitely recommend them.
Amy Lloyd
United Kingdom
Lindsay Winninger saved me from prematurely having to end my college golf career. Every athlete knows that their body is a vital tool— but the same holds true for any recreational athlete, hobbyist, parent, or friend. There is no one I trust more with my body, or that I could recommend more highly to anyone else, than Lindsay.
Sam Nichamin
Collegiate Golfer
I tore my ACL and meniscus in BOTH my left and right knee at the same time. With this injury, I was lost and really struggled to imagine returning to ski racing as the same athlete. I started working with Lindsay at Sports Rehab Consulting and she led me through bilateral knee rehab with her world-class expertise. She continuously assured me of our end goals. Working with her gave me the confidence to stand in the start gate again, knowing that I was not only ready, but stronger than I was before. Lindsay was and continues to be a crucial component to my successful return to ski racing. I strongly encourage anyone looking for the highest quality physiotherapist and rehabilitation program to seek out Lindsay like I did.
Ali Nullmeyer
Ski Racer -Alpine Canada
Lindsay Winninger not only helped me recover and rehab numerous severe injuries sustained through ski racing, but she enabled me to have several "second chances" in my sports career. Several of my injuries could have been considered career-ending if not for Lindsay's guidance and expertise. Lindsay is a "problem solver", no matter the issue if it is old or new Lindsay will go to work to find the best solution to help you recover. She is willing to think outside of the box and be creative creating an individualized program to suit your needs. Her attitude and personality are not only motivating, she creates a positive and fun environment to work within.
Alice McKennis
2x Olympian, US Ski Team
I was fortunate to have Lindsay come work with me at X games! I thought I knew much about fast recovery but she proved to me there is always more to add to a routine to be better.
Louri Padladtchikov
Olympic Gold Medalist
Professional Snowboarder for Switzerland